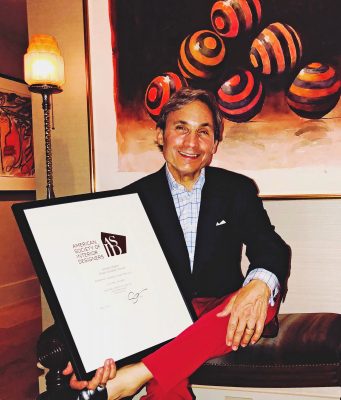 Stuart Pliner, the principal of Atlanta-based Stuart Pliner Design is a leading force in the interior design community. Pliner is skilled at creating a visual harmony of old blended with new, mixing eras, styles, cultures, colors, and textures- all resulting in timeless, inviting, and comfortable spaces. He is also known for his refined sense of scale and proportion, understanding the architecture of space and how to use it in the most purposeful and stylish way for everyday living. Pliner works in collaboration with each of his clients to bring their unique vision, lifestyle, and sense of style to every project.
"Stuart helped us completely transform and renovate the space from a very traditional house to the contemporary home we always wanted. He consistently presents innovative designs that are beautiful, elegant, and consistent with our vision for the space."
-Client
Pliner is the recipient of multiple prestigious ASID Design for Excellence Awards and his extensive and diverse collection of residential and commercial interiors have been featured in top design publications including:
Pliner maintains memberships in ASID, AIA, and DSA, as well as his licenses with the Atlanta Board and National Board of REALTORS®.